MP hails Hadleigh community news Kickstarters and reveals why he became a politician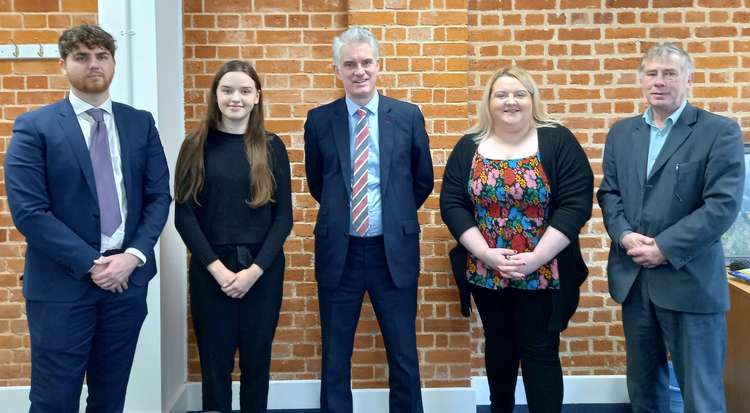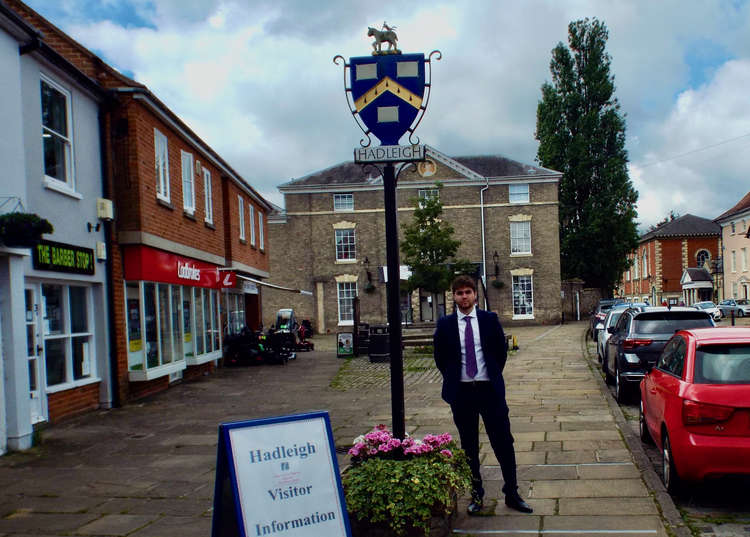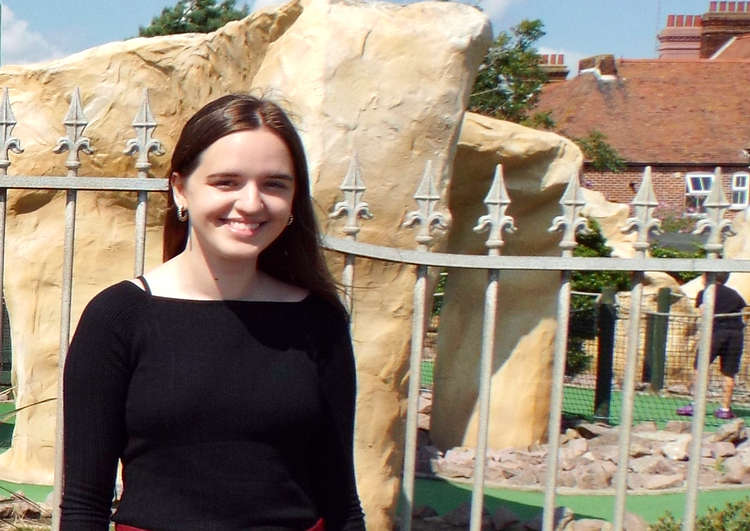 Peninsula MP James Cartlidge has hailed two community reporters who joined Nub News through the government's Kickstart scheme.
James Cartlidge met with Amber Markwell and Fraser Clements, who have demonstrated the success of the Kickstart scheme, and revealed to them why he became an MP for South Suffolk.
Fraser and Amber joined Nub News earlier in the year on a six month scheme administered by the Suffolk Chamber of Commerce through the Department of Work and Pensions, as part of the Universal Credit designed to get young people back into work.
Amber has been helping to cover the Shotley peninsula and Felixstowe pages, while Fraser has focused on community events and businesses in Hadleigh.
James said: "It has been fabulous to see Amber and Fraser make the most of the Kickstart scheme and give them an insight into journalism and gain skills through Nub News which will help them in whatever else they may choose to go on and do."
"They demonstrate how the Kickstart scheme is a good use of public money."
Mr Cartlidge was a minister in Rishi Sunak's
He said: "The reason we support Kickstart is because we want those people who got used to being at home during Covid to get out and find work.
"We are all human and it can be hard for some to go back out to work and we understand that ,but as a government we have to act on belief of this that go to work and pay taxes and we have to say you can't stay at home and just pick up Universal Credit, at some point you have to find work and Kickstart supports that."
Although the Kickstart scheme has been broadly hailed as a success, with more vacancies than applicants, it will come to an end next March and Mr Cartlidge said it was always meant to be a short term solution to allow the economy to restart and then businesses pick up the slack.
The Nub News kickstarters asked Mr Cartlidge why he became an MP and he explained how doing the right thing by residents was more important than the money ministers can earn
"As a constituency MP I focus on that, things like skills, the local economy and how we support that." he said.
the son of a former ICI worker who went on to lecture at the City of London, Mr Cartlidge revealed how political conversations over Sunday lunch piqued his interest but admitted he could never see himself as an MP.
He said: "My father was very traditional in his views. When I was younger there was no way I thought I would become an MP. I suppose I had the traditional view that you had to be wealthy."
After studying politics at A level, then an economics degree at Manchester University, with quite a lot of politics in it, Mr Cartlideg got a job teaching English in Romania and a meeting with a friend who worked at a children's orphanage had a profound effect..
He recalled: "A doctor friends was working in one of the infamous orphanages, awful, awful places. I went to to one and saw the babies, who had been horrifically neglected. They were boss-eyed through just not being cared for.
"When I came back to Britain it was post 1989 but Romania was still a Communist run country.
"I saw Big Ben, and saw it as the state of Liberty. The experience changed my outlook as I realised how lucky we are in this country"
He secured a job as junior researcher in the House of comms and before he knew it I was on the candidate list but still started a new company allowing people to buy shares in shared ownership properties.
A move to Epping was followed my another new house, this time in Assington which was closer to his wife's cousin's home in Hitcham, and he became a Babergh councillor in Bures.
It was that local connection that secured him deletion to replace Tim Yeo as the conservative candidate in 2015.
Having sold his shares and resigning as a director of the company he started, Mr Cartlidge does not have second job and insisted being an MP is payment enough.
He said: "The point is you are elected as public servant and even though you are abused mercilessly on social media, you don't do it for money, in fact I believe believe we are fairly paid - you do it because you want to make the world a better place.
"Every MP is like that even if they have different views on iw to achieve that but that is why we do it.
My experience in Romania probably made me more Conservative as I appreciated what I saw in the country.
"I believe everyone has talent and potential and we have to make them achieve that.
"As a constituency MP I focus on that, things like skills, the local economy, and how we support that, and Kickstart has helped to do just that."